The child's needs are central
We offer an environment in which your child can make their own decisions and where their choices are taken seriously. This gives them the feeling of being skilled and of having real influence. In this way, we create an emotionally safe space to grow. This gives peace of mind. Making decisions also stimulates autonomy. This teaches your child how to make their own decisions, and they'll find they like being independent.
We give your child the space they need to achieve success at their own pace. They get the time, space and freedom of movement to practice with us. We encourage children to do things themselves, conveying the message that we believe in them. In this way, they also start to believe in themselves, and their self-confidence grows.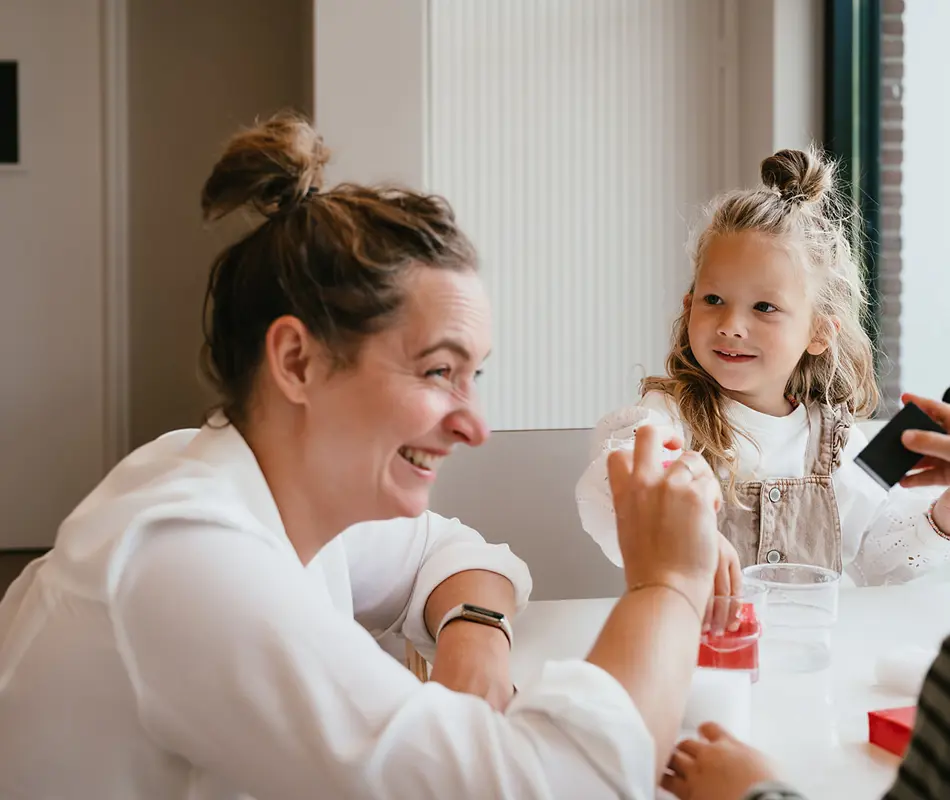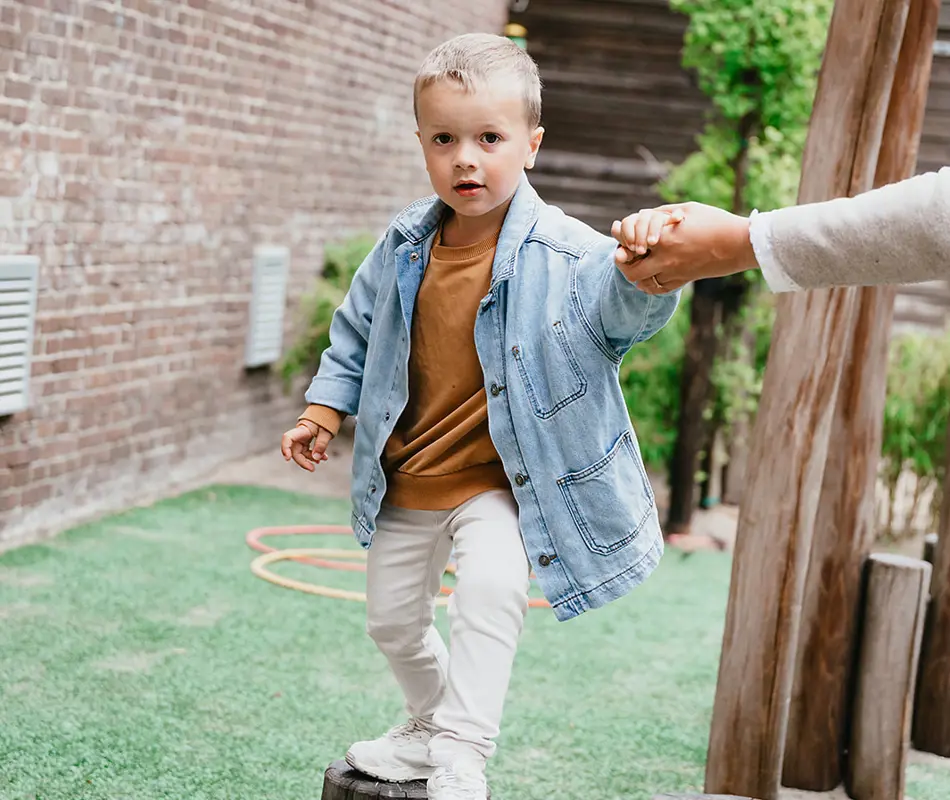 Indoor and outdoor play materials
We use passive toys in the groups at CompaNanny. Toys with neutral colours that your child can use in various ways and challenge them to be creative. We use many natural products, such as pasta or rice, to stimulate active play. There is plenty of challenging material available for each group. From floor boxes in the baby group, where the little ones can roll and move in peace, to climbing equipment and gymnasiums for the older children. We also like to bring materials in from outside.
Children love playing indoors with sand and crafting with autumn leaves. Exercising in the fresh air is healthy, so we often go outside with the children. Our playgrounds are furnished with natural materials and challenging for all ages. There are special outdoor playpens for the little ones. The toddlers can discover nature by climbing and clambering on the tree trunk trail. Plenty of challenges exist for the children of our After-School Care on our playgrounds.
Conscious attention
We give children conscious attention by being available and showing real, genuine interest. Respect and emotions are central to our communication with children. We see what the children need and listen carefully to what they tell us. We identify emotions and provide answers that show that we have heard and understood your child.
We communicate at eye level positively and clearly. We think it is important not to judge but to describe what we see. Furthermore, we respectfully set clear boundaries. All this increases your child's sense of security and strengthens their self-confidence.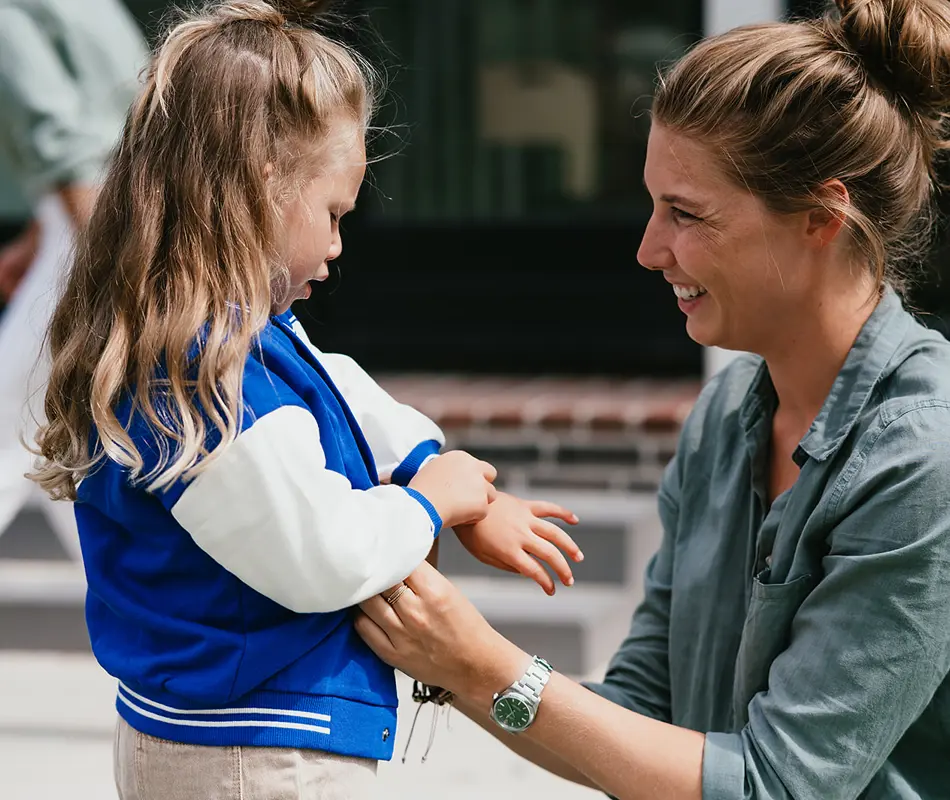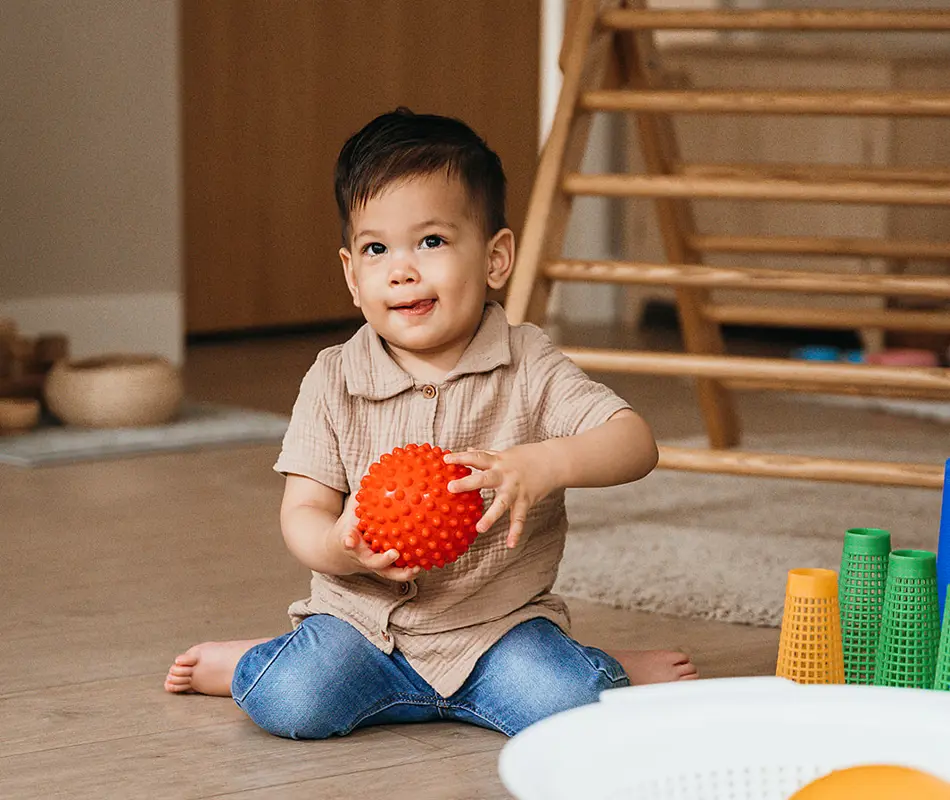 Seven pedagogical values
Seven values are central to our pedagogical method. We believe that these values form the basis for optimal development. Our pedagogical professionals guide the children in this development process. They take on an exemplary role for the children, expressing and transferring our seven values:
•    Respect
•    Responsibility
•    Decision-making skills
•    Self-confidence
•    Authenticity
•    Curiosity
•    Creativity